Hot Springs, AR #1 Day Spa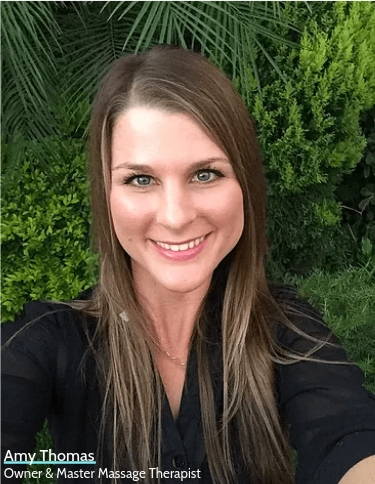 Thai-Me Spa is Hot Springs, AR's premier day spa, owned and operated by Master Massage Therapist, Amy Thomas. Thai-Me Spa is honored to have been named the number one spa in Hot Springs on TripAdvisor for the past 10 years, including winning the "Travelers' Choice" award for 2020.

Amy is a Master Massage Therapist who views massage as an art form.

Early in her career, Amy traveled to Thailand to learn from the Thai people. She spent most of her time in Thailand learning new massage techniques, receiving massage services, and studying the culture of that Thai people - which is centered around mastering the state of health through massage, meditation, and food.
In 2009, Amy opened Thai-Me Spa in Hot Springs, AR, using her stay in Thailand as the inspiration for starting a Thai-themed business, with the goal of being the best massage & day spa in Hot Springs, AR. At 22 years old, her dream was to build a team of like-minded therapists who wanted to help people in Hot Springs, Arkansas get rid of pain and to feel relaxed at the same time.
Even though she was the only therapist at Thai-Me Spa starting out, she never lost sight of her dreams.
Over the following years, Amy worked hard to build a team of incredibly talented therapists who shared her same vision. As the #1 rated spa in Hot Springs, AR on TripAdvisor, Thai-Me Spa offers a wide range of massage & spa services and skincare products, along with a unique experience not found anywhere else.
Thai-Me Spa's mission is to improve the quality of life for others through massage therapy and skin health. We maintain integrity by hiring & training on the best, skilled therapists to perform the services on our menu.
"Whether Relaxation is the Destiny or Pain Relief is a Necessity, Thai-Me Spa in Hot Springs, AR is here to help."